Flight Simulator Add-ons:
Reviews Page


Background: Having spent many years reviewing flight simulation software for 'Aircraft Illustrated' magazine, I moved on to other pastures in 2009. This page is the start of an occasional series which I hope to build upon as and when time permits.

| | |
| --- | --- |
| Title | Bretagne VFR FSX |
| For: | Microsoft Flight Simulator X |
| Published by: | France VFR |
| Web site: | http://www.francevfr.com/ |
| Price: | 49.90 Euros (7Gb download) |
What is it?
Bretagne VFX FSX is the latest product of the well-respected France VFR design team. It provides photorealistic scenery of the whole of the Brittany region in North-Western France at a resolution of 2.5 metres per pixel, as well as a 4.75 metre terrain mesh and autogen scenery covering approximately 45 % of the area. There are two extremely detailed zones, depicting the ports of Saint-Malo to the North and Brest to the West. In addition, the sea bed has been recreated where it is in close proximity to the shore and there is animated sea traffic. An area of approximately 31 thousand square km is covered in total.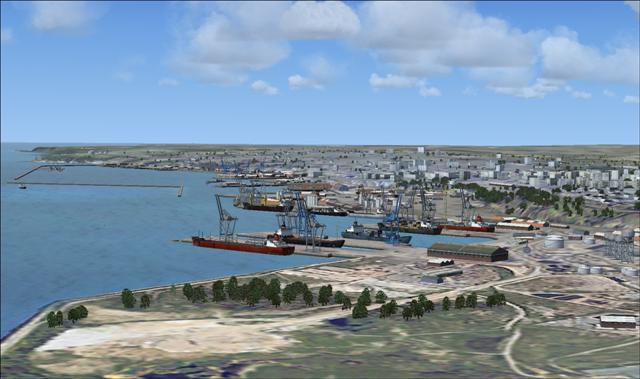 Brest: Port and surroundings [click on image to see larger version]
Textures created from aerial photographs from France's Institut Geographique National (

IGN

), optimised for Flight Simulator X.

Ground textures for Summer only.

Very high-definition 4.75 metre (LOD13) terrain mesh.
Autogen scenery along the coast and around each of the airports (the autogen provided covers approximately 45% of the entire surface of the scenery).

New 3D autogen buildings specific to the area.

Autogen vegetation specific for the location and optimized for smooth fram rates.
Lakes and rivers completely routed with navigable water, including a systematic treatment of the relief near the banks to avoid the effects of inclined water.

Coastal sea beds visible throughout the entirety of the scenery.

19 airports/aerodromes integrated into the scenery. These locations have been adjusted to ensure a cohesion with photographic textures, including precise positioning of the taxiways, buildings, air bridges, etc

Some detailing of airport buildings, including night textures.

Two extremely detailed 3D zones (the town and port of Brest and the town and 'Intra Muros' [old town] of Saint-Malo along with extra detail for the Golfe du Morbihan…
Many 3D objects and visual reference points such as bridges, lighthouses, dams, ports, marinas and wind farms.

Many effects associated with the 3D objects (e.g. aqnimated wind turbines).

Sea traffic, including shuttles to surrounding islands.

Scenery designed to enable future add-ons such as airport scenery to be compatible with this title.
Charts and documentation provided for all the airports and aprons (48 VAC/IAC/ARR/DEP charts and diagrams).

Ile d'Ouessant
[click on image to see larger version]
Opinions
My first impression of this scenery was that as a download it is huge! 7Gb in four files is truly immense; easily the largest download I have ever undertaken and, while it was a slow process (presumably down to high demand on the server), it did occur without problems and instalation went smoothly. Although France VFR is a french company (no, really!), it is pleasing to see that its titles come with English documentation and this makes installation straighforward and without fuss. The user's manual also shows exactly where airports and other points of interest are, along with providing a map showing the extent of the autogen coverage. For those who do encounter problems, it also has an English section on its support forum, so help can be gained there, if needed.

Once installed, it was time for a round Brittany tour! I began in familiar surroundings, namely the airport at Dinard/Pleurtuit where I was pleased to see familiar buildings such as the control tower, the hangars on the Northern side and a basic airport scenery that gave the right feel to the place. It's a shame that there isn't more detail here, such as static aircraft, titles on buildings and the like because one gets the feeling that it's going to cost more for these things later and will every airport be upgraded when this happens? Departing to the East, I explored the River Rance and Saint-Malo. The old town (the 'Intra Muros') looks like the real thing, as indeed does the nearby port and even the 'barrage' (dam) over the Rance further West is included. Elsewhere in Saint-Malo the scenery has been created from buildings which use authentic architecture and textures but there is an absence of such things as shops, hotels, garages and churches. Fly high enough and the photorealistic scenery does indeed come to life and this, coupled with the magnificent coastal scenery (detailed sea beds, the odd lighthouse and so on) produce a Flight Simulator X experience that is truly superb. With no fewer than 19 aerodromes contained within the scenery, there's much to explore and many different approaches to tackle; even though the autogen is generally around the coastline, where there are inland airports there is also autogen scenery in the surrounds so at least you know you're in the vicinity of your destination when you fly there!

Parts of Brittany that I know well are easy to recognise and realistic, be it the promontory of Quiberon, complete with magnificent coastline, or the Golfe du Morbihan, with its many islands and yet in other parts the detail is not there - no bridge or port at Dinan, no menhirs and dolmens, nothing of those magnificent standing stones that have drawn hordes to carnac over the years ...

So would I recommend this to you? Well it's around 50 of our English pounds, so it's not cheap and if your knowledge of Brittany is restricted to the inner countryside you need to be aware that autogen scenery isn't to be found there, but if you love the coastline then yes, I'd say buy it. Not for the first time, France VFR has produced a title which has unique features to marvel at and improve your FSX experience. If you've never been to Brittany, who knows? This might well be the first step on the road to a lasting friendship with some of the nicest coutryside that France has to offer.

[Version tested: 1.1, patched using the files recently made available through the support forum.]


Animated waves against a lighthouse
[click on image to see larger version]
Good points ...
Superbly detailed coastal scenery. This has become a France VFR trade mark and it has done it again!
Saint-Malo: Even the cathedral is depicted in the Intra Muros.
English documentation as well as French.
Boats: They are everywhere!
Golfe du Morbihan: Yachts and islands abound, creating very realistic effects.
Animated waves crashing against the lighthouses - almost like something from one of Mr Plisson's photographs!
Trees and buildings placed accurately.

Near Carnac: Showing the superbly detailed coastline and sea bed
[click on image to see larger version]
and also ...
Away from the detailed scenery areas there is an absence of shops, churches, petrol stations and other buildings which would enhance the realism.

Only 45% of Brittany is covered by autogen; elsewhere there is just the photographic textures beneath.
Little in the way of static scenery other than buildings at the airports.

Quiberon: Airport to the right, marina to the left.
[click on image to see larger version]
Compatible with ...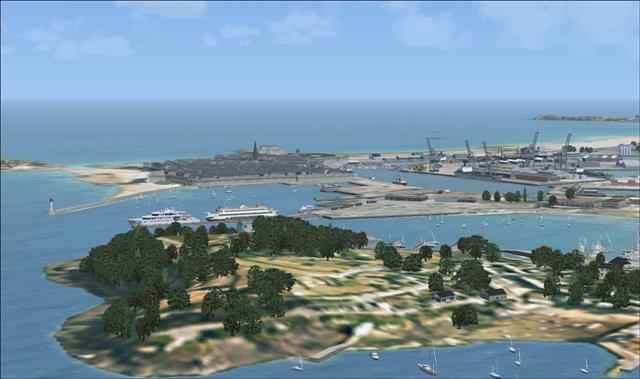 Saint-Malo: Looking towards the 'Intra Muros' (old town)
[click on image to see larger version]


Final verdict
| | |
| --- | --- |
| Realism: | 4/5 |
| Attention to detail: | 4/5 |
| Ease of use, installation, documentation & support: | 4/5 |
| Value for money: | 4/5 |
| Overall: | 16/20 |
... Top ...



Back to The Home Page
Back to The Old Index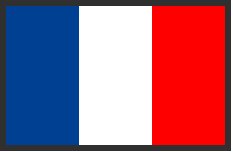 Index Français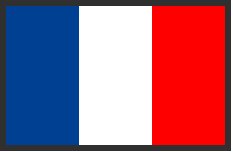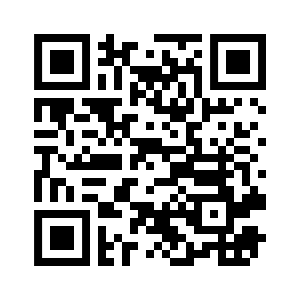 © The 'AirNet' Web Site 2022